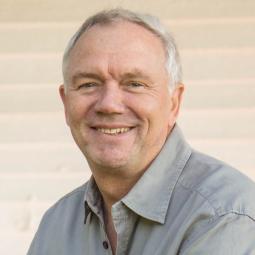 Olivier Langrand, Executive Director
Olivier joined CEPF as its executive director in 2015. He previously spent three years with Island Conservation as the director of global affairs; 11 years with Conservation International, working first as the senior vice president in charge of the Africa and Madagascar Program and then as the executive vice-president in the Center for Conservation and Government; and 14 years with WWF in Madagascar and in Central Africa. Olivier holds a master of science in zoology from the University of KwaZulu-Natal in South Africa. He is an expert on the birds of the southwest Indian Ocean.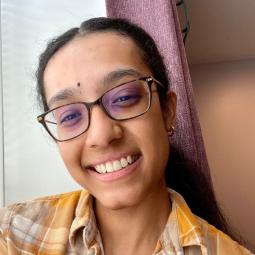 Erika Ali, Senior Communications Coordinator
Erika began as an intern for Conservation International's Americas Field Division and has been providing volunteer communications services to the Women in Nature Network, including managing their e-news and social media. Erika has a degree in environmental and sustainability studies from George Mason University, and previously interned at the Smithsonian Conservation Biology Institute, supporting research on technical and nature-based solutions for sustainable ecosystem management. Born and raised in Guyana, Erika currently lives in Virginia and enjoys baking, gardening and video games in her spare time.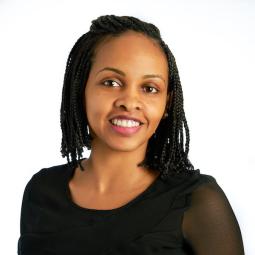 Fiker Befekadu, Finance Manager
Prior to joining CEPF as finance manager in 2020, Fiker worked for 10 years at John Snow Inc., supporting mostly USAID-funded projects in financial management, administration and compliance. She has a Bachelor of Arts degree in economics from the University of Maryland, College Park, and a Bachelor of Science degree in accounting from the University of Maryland, University College. 
Languages:
English, Amharic (native)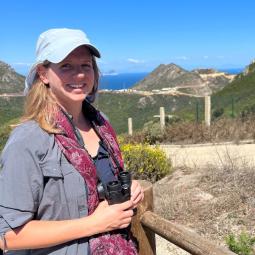 Caroline Borek, Grants Manager
Caroline is the grants manager for the Mediterranean Basin and Mountains of Central Asia hotspots. A native of Northern Virginia, she received her bachelor of science degree in political science from Old Dominion University. In addition to ODU, Caroline has studied at the University of Leicester in the UK and at Harvard University. Prior to joining CEPF, she worked with grants, contracts and intellectual property at the National Science Foundation, International Trade Commission and Harvard. Her interest in ecosystems was sparked while hiking fresh lava fields in Hawaii.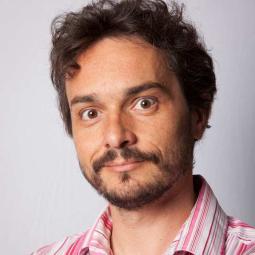 Pierre Carret, Grant Director
Pierre is an agronomist and expert in biodiversity conservation. He worked for 10 years with several international institutions, including the European Commission, on programs for nature conservation, especially in the Congo Basin. Through his assignments he has supported grassroots organizations from the Maldives to South Africa, Haiti, Laos, Liberia and Kazakhstan. From 2010 to 2014, he served as advisor to the executive director of CEPF. He is now grant director for the Mediterranean Basin Biodiversity Hotspot, and is based in France.
Languages:
English, French (native), Spanish (limited)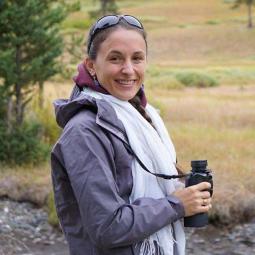 Antonia Cermak-Terzian, Director of Grants Management
Antonia joined the CEPF Secretariat in 2013 as a grants coordinator, grants manager and then senior grants manager. In her current role as director of grants management, Antonia oversees grant-making operations and matters relating to grantee risk management. Born and raised near the picturesque mountains of Switzerland, Antonia has a master's in business management from the University of Geneva and a master's in environment and development from the Graduate Institute of International and Development Studies. 
Languages:
English, French (native), Spanish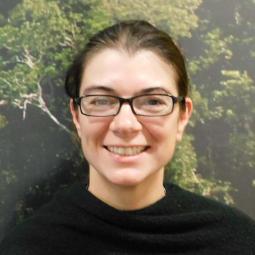 Céline Desbrosses, Executive/Learning Outreach Senior Manager
Céline joined CEPF in 2016. She has more than 10 years' experience providing support to teams and programs in the nonprofit and private sectors. Céline has always been fascinated with Latin America, its cultures and forest. She has traveled numerous times to South America, backpacking her way through its different climates, sharing life with local populations, and discovering simplicity and passion for their environment. She holds a bachelor's degree in anthropology and a master's in natural resources.
Languages:
English, French (native), Spanish
Tracy Haven, Finance Coordinator
Tracy joined CEPF as finance coordinator in 2022. Tracy holds a Bachelor of Science in business administration with a major in finance from the University of South Carolina. After graduation, she spent three years in Santiago, Chile, teaching English and working in finance for a wine distributor. Prior to her current postion, Tracy was a credit manager for U.S. Small Business Administration loan programs in New York City. Tracy is from Hilton Head, SC and currently lives in Denver, CO, where she enjoys gardening, hiking, and skiing.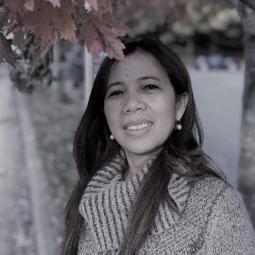 Annie Kaufmann, Grants Manager
Annie joined CEPF in 2021 as the grants manager for the Madagascar and the Indian Ocean Islands and Guinean Forests of West Africa biodiversity hotspots. Annie has a bachelor of science in business administration (International Business) from the University of Southern Mississippi and a degree in accounting from Madison Technical College in Wisconsin. Prior to joining CEPF, Annie worked as a grants administrator for the Brookings Institution and as a contract and grants accountant for both the University of Southern Mississippi and Mary's Center in Washington D.C. Annie was born and raised in Madagascar and in her free time, she likes to cook, travel and take photographs.
Languages:
English, French, Malagasy (native)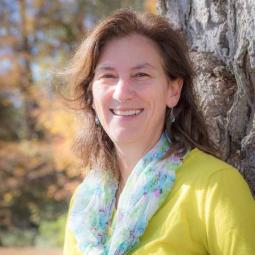 Nina Marshall, Senior Director of Monitoring, Evaluation and Outreach
Nina joined CEPF in 2001 and previously served as both a grant director and managing director. In addition to her current focus on monitoring and evaluation, Nina is developing a comprehensive learning program that will lead to increased capacity of CEPF's grantees. With an undergraduate degree in anthropology from Harvard and a master's in forest science from the Yale School of Forestry and Environmental Studies, Nina started her career with a focus on ethnobotany and plant trade. She spent nearly 12 years working on wildlife trade issues for several different organizations. 
Languages:
English, French (limited), Spanish (limited)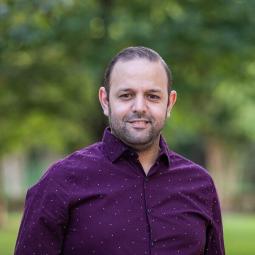 Walid Mediouni, Senior Director, Finance and Operations
Walid is an experienced finance and operations professional who has held several roles within Conservation International, which hosts the CEPF Secretariat, since 2014. He began working with CEPF in 2021, overseeing finance and operations. In his spare time, Walid likes to spend time with his family hiking, exploring new areas and playing board games.
Languages:
English, Arabic (native), French (native)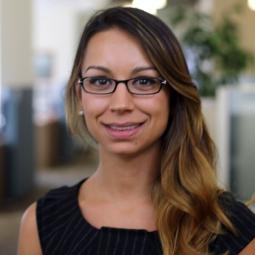 Priscila Oliveira, Grants Manager
Priscila joined CEPF in 2020 and serves as the grants manager for the Cerrado, Wallacea and East Melanesian Islands biodiversity hotspots. She was born and raised in São Paulo, Brazil, and moved to Washington, D.C., in 2006. Priscila has a master's in global affairs from George Mason University where she focused on both the human and economic aspects of international development. Prior to joining CEPF, Priscila worked as a state policy analyst for the Air-Conditioning, Heating, and Refrigeration Institute.
Languages:
English, Portuguese (native)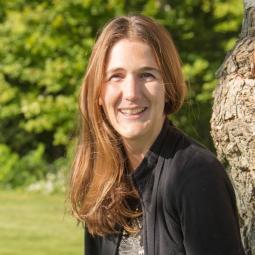 Peggy Poncelet, Grant Director
Peggy is the grant director for the Guinean Forests of West Africa Hotspot and the Cerrado Hotspot. She also supports the monitoring and evaluation program. Peggy joined CEPF after working for four years with Noé Conservation, a CEPF grantee in the Mediterranean Basin Hotspot. Peggy also previously worked for a community-based natural resources management program funded by the French Global Environment Facility, and in various wildlife scientist positions. Peggy is a tropical agronomist with a master of science from Wageningen University, the Netherlands.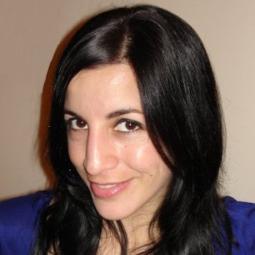 Florencia Renedo, Grants Manager
Florencia provides direct support to the grants and contracts team for the Indo-Burma and Tropical Andes biodiversity hotspots. Prior to joining CEPF, Florencia worked for World Resources Institute (WRI) as a grants and contracts specialist, overseeing the financial and compliance management of its grants, contracts and cooperative agreements. Prior to WRI, she  worked for two consulting firms—Chemonics and DAI—supporting financial, administrative and contractual activities for USAID-funded projects. Florencia is originally from Argentina.
Languages:
English, Spanish (native)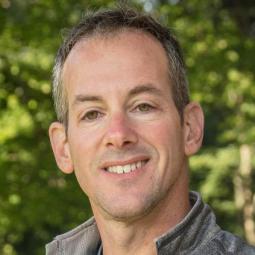 Dan Rothberg, Grant Director
Dan has worked for CEPF since 2009, and has been involved in international development since 1990. He is most interested in how communities address the challenges of collective action, whether those be managing limited water supply or working together to manage a unique habitat. Prior to CEPF, he spent 13 years in the world of USAID-funded contracts, and he seeks to apply that experience to improve the project management abilities of our grantees. Dan is currently the grant director for the Eastern Afromontane, Wallacea, Mountains of Central Asia and East Melanesian Islands hotspots.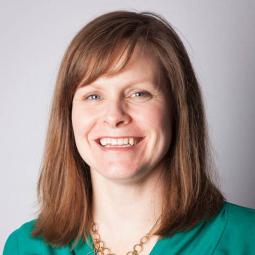 Julie Shaw, Communications Director
Julie joined the CEPF communications team as a writer/editor in 2008, and became communications director in 2010. Prior to working with CEPF, she was an editor for the Washington Examiner newspaper in Washington, D.C., and she also previously worked for the National Groundwater Association. Julie has a master of science in journalism from Ohio University and a bachelor of arts in English literature from Miami University, with a minor in Spanish. For her master's program, Julie traveled to Uganda in 2004 to work as a writer and editor for the Ugandan newspaper The Weekly Observer.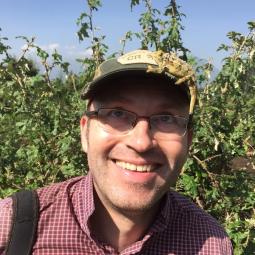 Jack Tordoff, Managing Director
As the managing director of CEPF, Jack is responsible for ensuring efficient and strategic grant-making. In addition to supervising CEPF's team of grant directors, he has direct responsibility for CEPF's portfolio in the Indo-Burma Hotspot. Jack joined CEPF in 2009, as a grant director for the Asia-Pacific region, having previously spent 10 years with BirdLife International. He also worked as a consultant on several World Bank-supported initiatives. Jack graduated from Oxford University and completed postgraduate studies at Cambridge University.
Languages:
English, French (limited), Vietnamese (limited)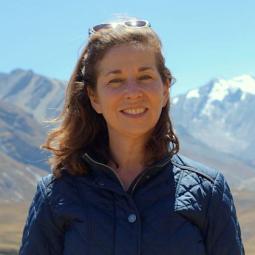 Michele Zador, Grant Director
Michele joined CEPF in 2001. She is currently the grant director for the Tropical Andes and Caribbean Islands hotspots, and has previously overseen several portfolios in the Americas. Prior to joining CEPF, Michele worked on assignments for USAID and the World Bank, with expertise in biodiversity conservation, coastal zone management, natural disaster prevention, and monitoring and evaluation. Her degrees in international environmental policy and the environmental science are from the Fletcher School of Law and Diplomacy and the College of Environmental Sciences and Forestry.
Languages:
English, Spanish, Hungarian, Portuguese (limited)